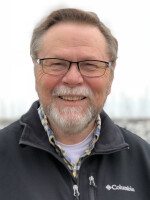 Dr. Kevin Shearer
Senior Pastor
Office: 601-264-3897
E-Mail:
Twitter: @shearersclippin

Our Lead Pastor, Dr. Shearer, was born in Mississippi, but lived much of his childhood in Charleston, SC. He returned to Mississippi as a teen and spent 4 years in the United States Navy. He's an alumnus of William Carey University, New Orleans Baptist Theological Seminary, and Mid-America. Kevin served as a pastor in churches in south Mississippi and Tennessee, as well as an IMB missionary in Peru for about 20 years. He loves to equip people to bring others to Christ. If you'd like to contact him, email him at .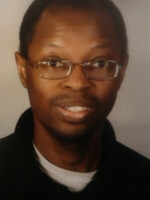 Dr. Demetric Cooley
Music Minister
Office: 601.264.3897
E-Mail:

Dr. Demetric Cooley leads our choir and worship team. He is a teacher at Earl Travillion Attendance Center. A native of Lumberton, MS, he currently resides in Hattesburg . He attended Pearl River Community College majoring in Music Education. He received a BMEd from USM, and an MMEd. from WCU. He received a Doctorate of Music from Higher Calling Bible College and Seminary. His pastimes include fishing for crabs on the Coast and traveling. Contact Demetric at demetric.cooley@38thavenuebaptist.org..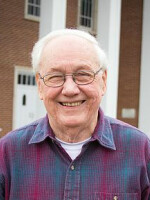 David Hulsey was born in Richton, MS, and adopted at 13 months of age to a couple in Carterville, MS. He graduated from Petal High School, William Carey College, and New Orleans Baptist Seminary. He was called by God to a church-related vocation while a student at William Carey University.
He has served churches in South Carolina, Alabama, and Mississippi as Minister of Education and Senior Adults for the last 58 years. He is married to Carolyn Hulsey. They have two sons and four grandchildren. His desire is to help senior adults have a full and meaningful life.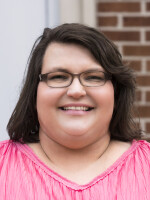 Diane Shaffer
Children's Director
E-Mail:

Diane has been our Children's Director for a little over a year. She has been a member of 38th Ave Baptist Church since 1992 where she serves in various roles such as Assistant Treasurer, Interpreter for the Deaf, and committees. She is a Hattiesburg High graduate, having received her BS in Business Administration from Mississippi State University. She also holds a Master's in Conflict Resolution and Reconciliation.from Abilene Christian University. She has twin daughters and enjoys working with children of all ages.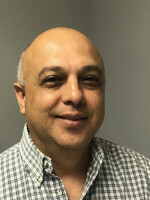 Javier Parada
Pastoral Assistant for Hispanic Ministry
Office: 601-264-3897
E-Mail:

Francisco Javier Parada serves as Pastoral Assistant for Hispanic Ministries.. He was born in the beautiful city of Merida, Venezuela, a place with a splendid climate and wonderful people, While living in in Valencia, a city in the center of the country, he met and married Magdelys Reyes. They are parents of two sons, Javier Andres and Xavier Alejandro. He holds a Lic. Philosophy Degree as well as a post-grad degree in Organizational Development. Despite, received while attending a Baptist Church in Valencia for a number of years, He was baptized as a believer at 38th Avenue Baptist Church.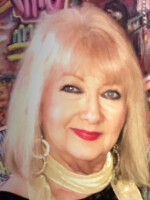 Jennifer serves as Administrative Assistant in our church office. She has an extensive background in marketing and office management. Please contact her with any questions or to volunteer.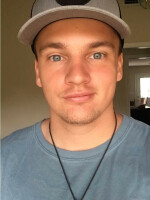 Patrick Noblitt
Youth Leader
E-Mail:

Patrick is originally from Leakesville Mississippi, born and raised there he has a love for small towns as well as lively college towns such as Hattiesburg. He is a recent graduate of William Carey University here in H-burg, with a Bachelors Degree in Christian Ministries and Intercultural Studies, and plans to continue his education by attending one of the accredited southern baptist seminaries here in the states. He works full time for Southgate Realty as a property manager of an apartment complex. Patrick enjoys playing soccer, tennis, disc golf, and skateboarding. He also enjoys trying new foods, reading, and playing games with friends. If you would like to contact him, email him at