A Family that Grows and Serves Together
Ministries:

Preschool Ministry - Leader Diane Shaffer
Learning is an exciting adventure to Preschoolers. What a privilege it is to teach them about God. We want to encourage all Preschoolers by engaging them in a wide variety of learning techniques. Our Preschoolers learn Bible truths as they interact with teachers in stories, songs, crafts and games. Our volunteers are passionate about Jesus and about loving and teaching our little ones. All our volunteers have been carefully screened to ensure the safest environment for your children.

Children's Ministry - Diane Shaffer
The Children's Ministry of Thirty-eighth Avenue Church exists to glorify God through evangelizing children, encouraging parents, and edifying servants so that the gospel may be spread among our children, families may be supported, and the church may be strengthened.

youth Ministry - patrick noblitt
Responding to the spiritual needs of teens is about building trusting relationships. We strive to walk with young people on their journeys from childhood to adulthood, recognizing their gifts for ministry, their questions about spirituality, and their desire to make a difference in the world.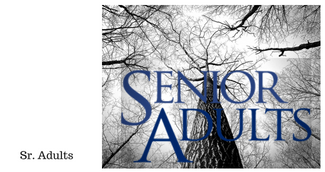 Sr. Adult Ministry - David hulsey
The Senior Adult Ministry at Thirty-eighth Avenue is two-fold. We offer spiritual support and fellowship to senior adults from our church and the community. We also strive to meet the spiritual needs of homebound seniors and senior adults living in nursing homes and care facilities.

Food Pantry Ministry - rosa CROWDER
Recognizing that God has blessed us to be a blessing, our Food Pantry Ministry serves as a vehicle to share the abundance God has showered on us with those in need in our community. Emergency food is shared with love and respect to those who come for assistance. It is our intention that they receive not only food for their physical hunger, but generous portions of kindness and grace to feed their spiritual and emotional hungers. We believe the words of Jesus...that this is one way we can respond directly to God's love for us: "For I was hungry and you gave me something to eat, I was thirsty and you gave me something to drink, I was a stranger and you invited me in." Matthew 25:35. Hours of Operation: Fridays from 9am to 12pm
Sunday School Small Groups
xxx