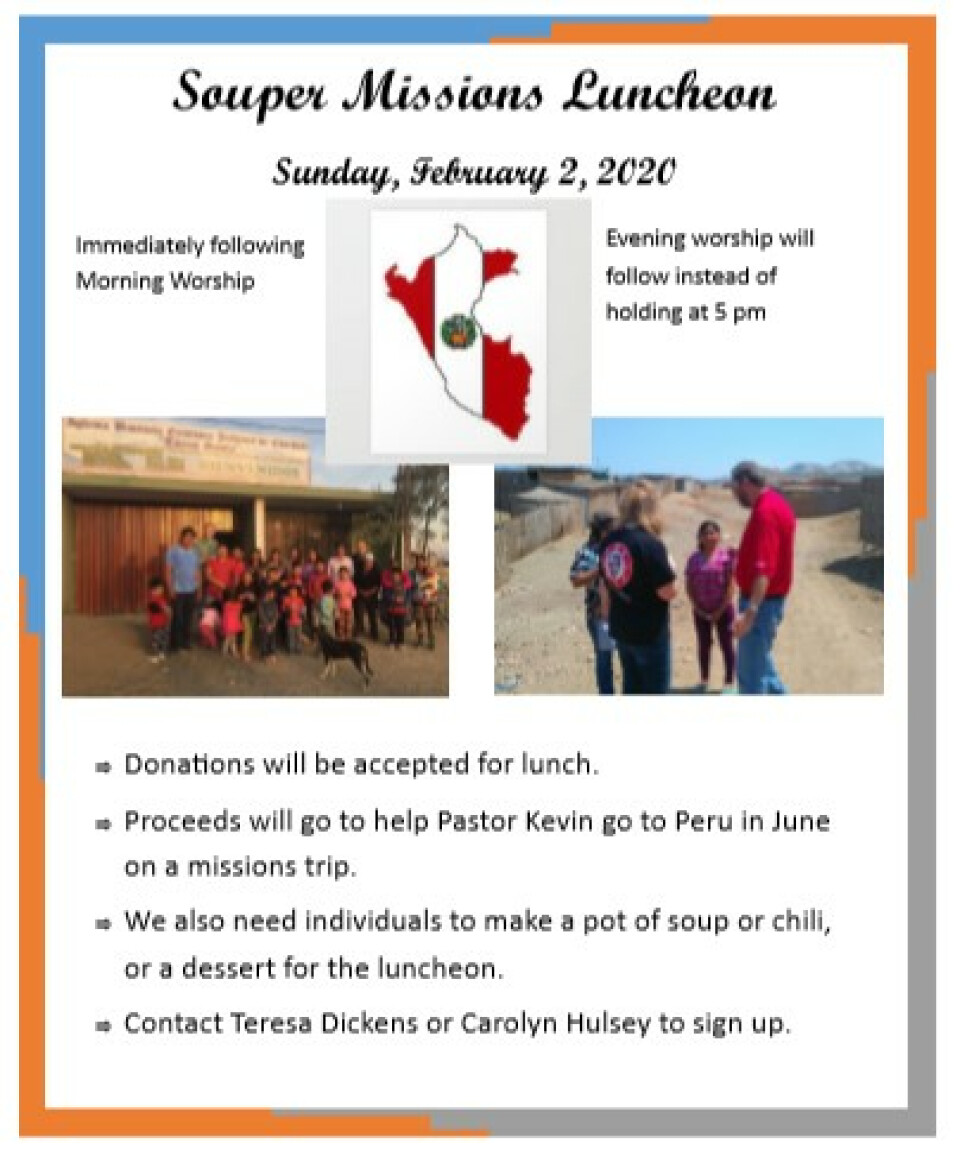 Sunday, February 02, 2020, 12:00 PM - 1:30 PM
The missions/ministry team will sponsor a Souper Missions Luncheon on Sunday, February 2, immediately following worship. Donations will be accepted for lunch. Proceeds will go to help Pastor Kevin go to Peru in June on a missions trip. We also need individuals to make a pot of soup or chili, or a dessert for the luncheon. Contact Teresa Dickens or Carolyn Hulsey to sign up.
Our Sunday evening service will follow immediately following the luncheon.