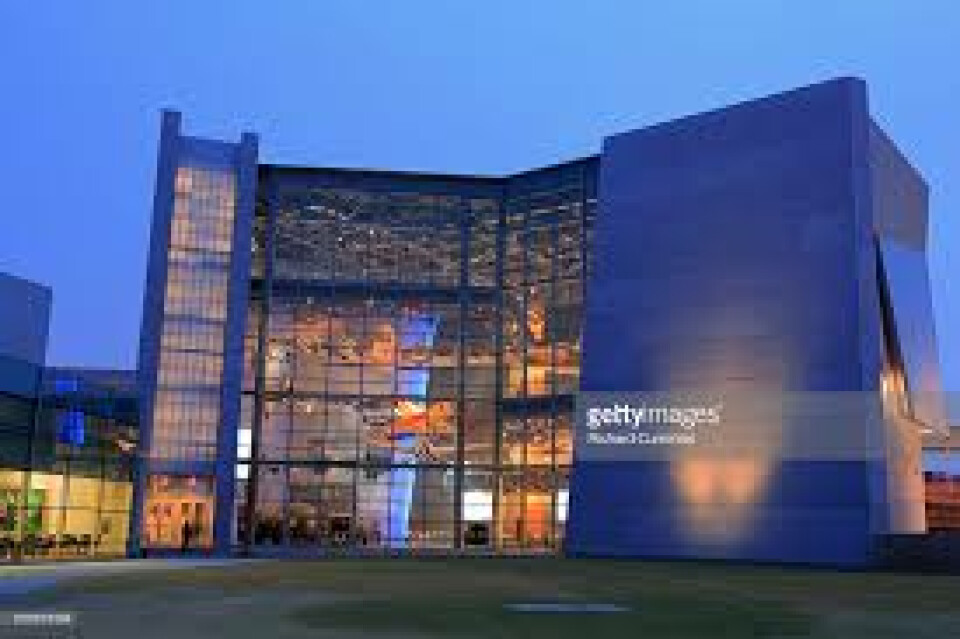 Thursday, March 26, 2020, 7:45 AM - 6:00 PM
Our Senior Adults will travel to New Orleans on Thursday, March 26, 2020, to tour the National World War II Museum. Designated by Congress as the official WWII museum of the United States, The National WWII Museum is located in downtown New Orleans on a six-acre campus, where five soaring pavilions house historical exhibits, on-site restoration work, a period dinner theater, and restaurants. The bus will leave at 7:45 am. We will have lunch in one of the on-site restaurants. This is not included in the price of admission, but it does include tickets for the movie noted below..
COST: Seniors $29.77; Military $25.07 (with ID)
While at the museum, we will see Beyond All Boundaries, a 2009 short film depicting the battles of World War II.
The film is shown in 4-D, and includes archive footage and special effects. The short, produced and narrated by Tom Hanks and directed by David Briggs, was released 9 November 2009 and is shown solely in The National World War II Museum, New Orleans. It was designed purely for the Solomon Victory Theater within the museum, and is only shown in this one location.
Solomon Victory Theater makes use of vibrating seats and atmospheric effects to enhance the viewing experience.
In addition there are also moving props and scenery, lighting and sound effects and a multi-layered projection process.[1]
The film makes use of the writings and documented accounts of World War II veterans.
In 2011, Beyond All Boundaries received a Thea Award for Outstanding Achievement from the Themed Entertainment
Association.[2]
Beyond All Boundaries is shown daily in the Solomon Victory Theater with hourly screenings starting at 10:00 am. Final showings are at 4:00 p.m. Sunday through Thursday and 5:00 p.m. on Friday and Saturday. The experience is preceded by a seven-minute preshow, also narrated by Tom Hanks. Advance tickets are highly recommended. Please arrive 10 to 15 minutes prior to your scheduled seating.
PLEASE NOTE:
Elements of Beyond All Boundaries may aggravate certain medical conditions. These elements include loud noises, flashing lights, fog effects, and sudden chair movements. Stationary seating is available.
To assist hearing-impaired guests, assisted listening devices are available for Beyond All Boundaries. Please inquire at the Visitor Services desk in the Solomon Victory Theater. If you require sign-language interpretation services for the experience, please email at least 48 hours prior to your arrival.
The experience also contains images of a very graphic nature, including archival footage from the battlefields of World War II that may be too intense for younger viewers. Parental guidance is suggested.